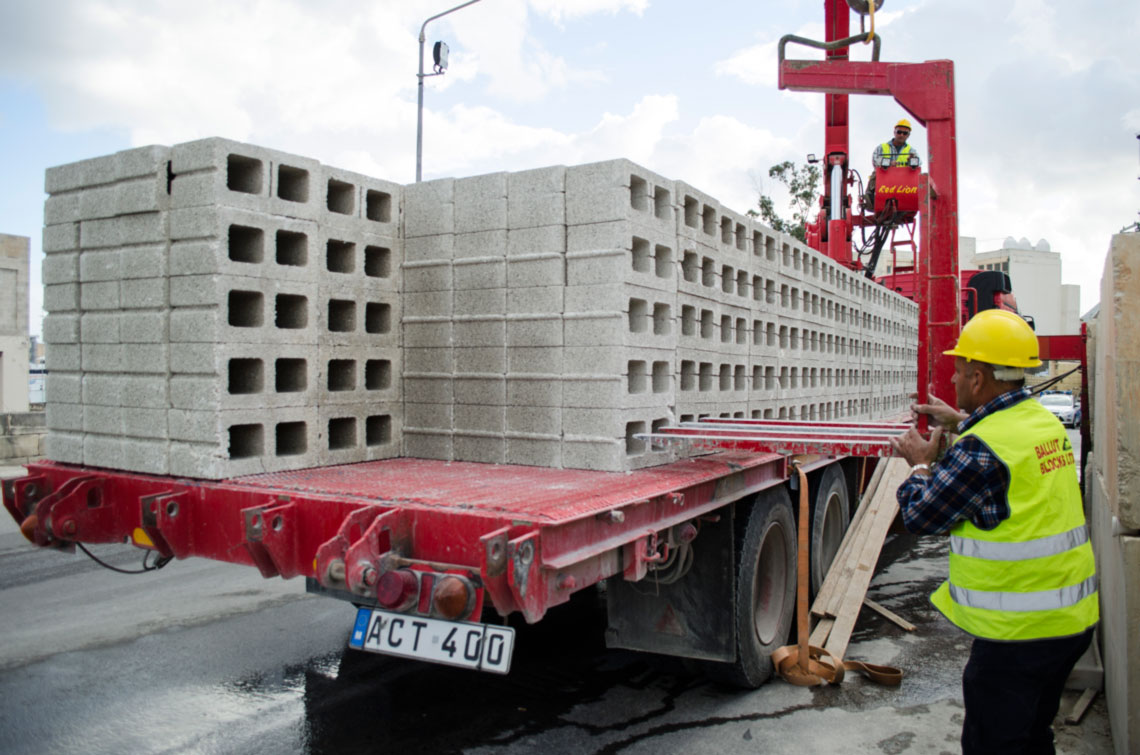 As one of Malta's leading manufactures of hollow concrete blocks, Ballut Blocks Ltd. offers a range of blocks that satisfies all the local building requirements.  Available in standard and fairfaced finishes the concrete blocks are suitable for external and internal loadbearing and non-loadbearing walls.  They can also be utilized below D.P.C level, and in every situation provide sound and thermal insulation.
Product Range
The concrete blocks produced by Ballut Blocks Ltd for wall construction are available in the following range:
12 inch Block

 

(300mm)

:

 This unit offers the architect further flexibility in specifying composite block work system that may enhance the bearing capacity of wall.

9 inch

 (230mm)

 'Double' Block: The block has been developed to 

meet high load requirements.

 

9 inch

 

(230mm

)

 'Single' Block: The 9 inch single concrete block has the same 

230

mm

 width as that of the 'double' block. However this block has a thinner web section, making it lighter and more economical. It is also suitable for loadbearing construction.

 

7

 inch (

180mm

)

 and 6 inch

 (

150mm

)

 Block: These blocks can be utilized for loadbearing partition walls or as part of a cavity wall construction with other concrete block or stone.

 

4 1/2 inch 

(

115mm

) 

Block: This is a non-loadbearing type of block which is normally used for partitioning. Its thin section saves on space and economy while at the same time it retains sound insulation qualities.

 

3 inch (75mm) Block usually used for cladding.